Touchstone Energy has helped member cooperatives strengthen their relationship with member-owners for 25 years. Through an array of programs and services as well as a powerful national branding and advertising effort, Touchstone Energy cooperatives have access to the tools that enable them to deliver premier service and achieve top-notch satisfaction rankings that set them apart from traditional power companies.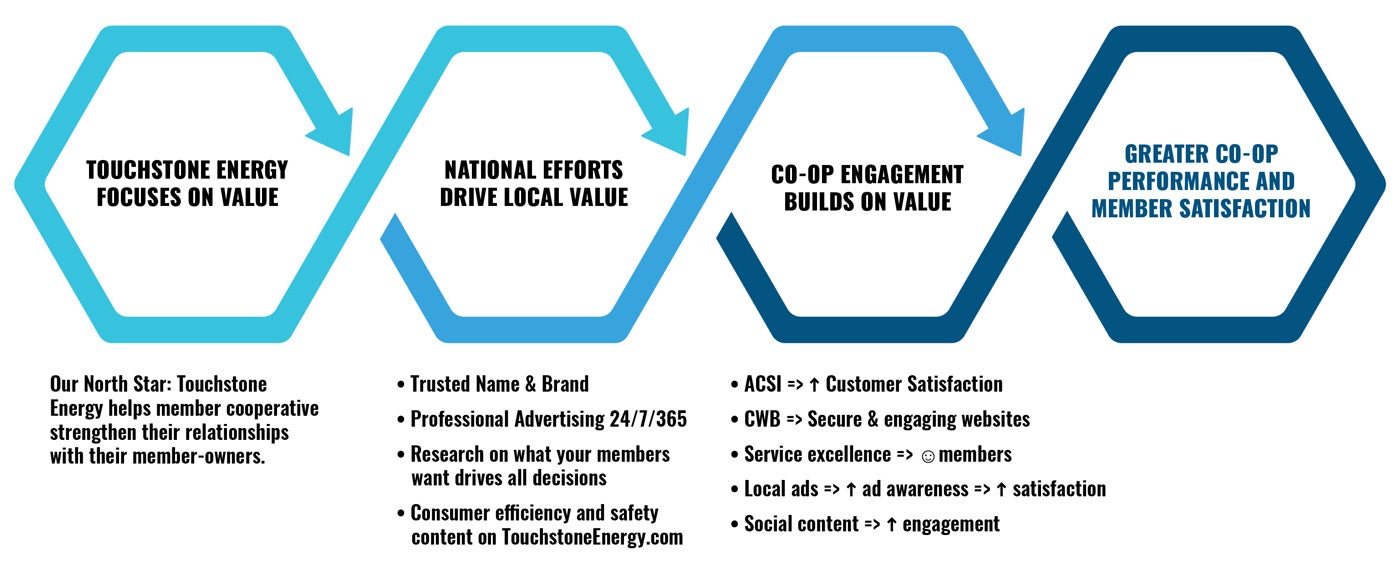 Touchstone Energy® Cooperative Inc. is a membership organization representing a network of locally owned cooperatives across 45 states. Touchstone Energy provides resources and leverages partnerships to help member cooperatives and their employees better engage and serve their member-owners. Being a member of a Touchstone Energy cooperative means you are served by a not-for-profit cooperative committed to the core values of integrity, commitment to community, accountability, and innovation and puts members first setting it apart from other utilities.
Electric cooperative member-owners share more than electricity. They share community-friendly values. And Electric Co-ops are guided by shared principles that are the essence of the Cooperative business model.
As a not-for-profit business, each electric co-op earns the trust of its members, because it was created to deliver on the promise of providing safe, reliable, and affordable electricity to its members – not to generate money for shareholders.
Touchstone Energy Cooperatives are accountable to every member-owner they serve.  They are governed directly by their member-owners and the values shared by the community they serve. This is the essence of the Cooperative Difference.